Are Rivian's Electric Trucks and SUVs Overhyped?
We've been waiting for Rivian's IPO for years. And it finally went public this week.
If you aren't familiar with this company, it makes electric pickup trucks and SUVs.
Rivian soared to a valuation of over $100 billion. That's bigger than General Motors and Ford!
In today's video, Steve Fernandez and I discuss whether you should buy Rivian's stock.
(If you'd prefer to read a transcript, click here.)
Ian King: Hey everyone. Ian King here with your weekly YouTube video. And joining me this week, my friend and colleague Steve Fernandez, Banyan Hill's resident millennial.
Steve, looks like you've got a different background going on there. What are you doing?
Steve Fernandez: I do. I'm in South Florida visiting the office for a meeting. I'm happy to be down here.
Should You Buy Or Sell Rivian?
Ian: Good stuff. But, as always, you're still following the markets. And, you know, this week we want to talk about the big IPO of the week, Rivian.
For those of you not familiar with this company, it makes electric pickup trucks and SUVs. This has been an IPO that everybody has anticipated for, I guess, years now, you know, since it first released the prototypes of its cars.
Steve, give us a little color on the pricing of the IPO and how the stock's trading right now. And let's talk about whether or not investors should buy or sell this stock.
Steve: Sure. So, it opened at $78 for its IPO. Now it's at $120.
Ian: They priced the IPO at $78.
Steve: Right. That was the pricing. So, right now it's at $120. Rivian's literally right around $100 billion valuation.
Ian: And how many trucks are out there right now?
Steve: I mean, they'll have 1,000 trucks expected to be delivered by the end of the year.
That's an easy calculation: $100 million per truck that they deliver this year. That's their valuation. It's pretty absurd.
Ian: But the market must seem to love the prototypes that are out there. Because it wouldn't be giving it a $100 billion valuation otherwise, right?
Steve: Right. And we know that the market eats up the pickup truck idea.
You know, the Cybertruck that came out was a huge deal. Well, that's a prototype. And remember the prototype of the Nikola truck that really never existed? The market went crazy for that, too.
So, no surprise to see what we've seen so far.
Ian: And we talked about this before we jumped on this video. You know, the light truck market is huge in the U.S. It's about 20% of the sales of all vehicles in the U.S. And then if you add in SUVs, it totals about 80%.
Steve: Yeah. SUVs alone are 60%. So, it's about 80% for what they call the light truck market.
Ian: And Rivian's the first in the market. We're talking about a huge market here.
The market cap of the company is actually larger right now than General Motors, which is about $88 billion.
But GM doesn't have an electric truck or SUV on the market yet. The Hummer is coming later this year, and then Cadillac Lyriq will be next year. And you also have competition coming from the Ford F-150 Lightning.
But first of all, Steve, do you buy trucks? Are you a pickup truck driver?
Steve: For my next vehicle, I plan on getting a pickup truck just for the utility aspect.
But, yeah, when you think about the valuation difference between, say, GM and Rivian, for example, it's an even bigger disparity because about $20 billion of GM's valuation is tied to its self-driving segment, the Cruise segment. So, it's an even bigger gap there.
You know, if it's a $20 billion valuation, we're looking at a difference between $100 billion and, say, $68 billion, right? That's a huge difference.
Rivian Vs Other Companies
Ian: Right. And we looked at the cost of the Rivian electric pickup truck coming in at $67,500. So, you're almost in Model X territory here. The Ford F-150 Lightning is about $25,000 cheaper.
Is there any reason why a consumer would go and buy Rivian's pickup truck for $25,000 more than an F-150 Lightning when they have similar specs?
Steve: When I look at Rivian's truck, I think of it more as a status symbol. It's kind of like Lucid's electric vehicles.
The mass market's probably going to gravitate toward the cheaper option that is the Ford F-150 Lightning. And even some of the Cybertrucks are on the cheaper side.
But if you're buying a Rivian, you probably just want to say to everyone, "I think this looks really cool."
Ian: And I've said this before, but I was an early investor in electric vehicles. I invested in both Fisker and Tesla about a decade ago. And I would caution anyone who's going to buy a new car from an unproven company, because there are so many build-quality issues that happen when they release a new version of a car.
It's not as simple as, you know, stitching a couple of pieces of clothing together and sending it out. There are just so many mechanical moving parts, so many software issues. There's going to be bugs in this.
And I think that down the road when people start getting these cars they have build-quality issues … that's exactly what happened with Tesla six or seven years ago when it released the Model 3. There were so many build-quality issues, you know, that people wanted to return their cars. They were writing negative reviews online. Then you get Consumer Reports and auto bloggers talking about how the company has build issues. And I think that could really weigh on the stock, especially at this valuation.
You know, at $100 billion, this company really has to execute almost flawlessly. I think they've got something like 30,000 preorders up until 2023. So, it still has a really hefty multiple even if you count the preorders.
To me, this seems like a crazy valuation. But the market is really irrational right now.
You know, I wouldn't short the stock up here because the market is so irrational. It could easily double from here. I'm just not certain that I would buy it, especially at these levels.
Steve: Like you said, it's really hard to short in this market, especially the stocks that don't really have, you know, cash flows right now.
And there's definitely a risk factor baked into this valuation, or the lack thereof. That is, the market's not pricing in the risks that, you know, things will go wrong eventually.
Even with Tesla now, you know, they say that Tesla's self-driving feature is much safer than traditional driving. But it just takes that one instance of it not working right, and it hurts the stock in the short run.
Would You Buy The Cybertruck?
Ian: I agree. And, you know, I don't think the Cybertruck is for everyone.
I thought I actually saw one in the wild this weekend, but it was really somebody that took a Jeep Wrangler and kind of put that sort of angular back on it. And at first I was, like, "Oh my God, that's the Cybertruck!" But it was just a jeep, and it just looked really ostentatious.
Like, I don't see the Cybertruck as being a mass-market car. Maybe millennials will be buying Cybertrucks. I just don't see my generation, Gen X, going out to buy a Cybertruck, because they look a little too out there.
Now, having said that, Elon Musk sees competition from the F-150 Lightning and now Rivian. I wouldn't be the least bit surprised if there's going to be a Tesla pickup truck released in the next year, just because it's 20% of the U.S. car market. There's no way that Tesla is going to overlook this or only create a product like the Cybertruck that maybe people don't like because of the way it looks.
Steve: I agree. I think, yeah, there's going to be a niche market for the Cybertruck. Like, everyone I've talked to, like you said, just kind of balks at the look of it.
I think it looks pretty cool. But I agree that for Tesla to stay relevant in terms of the light truck market, it's going to have to make something that appeals to the mass market like the Ford F-150 Lightning does. And I see the Ford F-150 Lightning as probably the most popular electric truck in the next five years.
Ian: Yeah. And what does your fiancee think about the Cybertruck?
Steve: Oh, she thinks it's very ugly. I mean, I wanted to get a Cybertruck, but it's taking forever.
Ian: Trust me, there's no chance you're getting a Cybertruck if your fiancee doesn't like it. There's no way.
Steve: We'll see.
Ian: That's wishful thinking, though, on your part, Steve.
So, that's it for this week's YouTube update. I just want to thank everyone for tuning in. Any questions or comments? We want to hear from you below. Would you buy the Cybertruck? And do you like what we have to say? As always, please smash that like button and tell your friends about our videos.
I'm Ian King, and he's Steve Fernandez. Thanks for tuning in. We'll be back next week with another YouTube update. Thank you and have a great weekend.
Regards,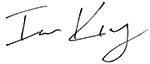 Editor, Strategic Fortunes
Morning Movers

From open till noon Eastern time.
Farfetch Ltd. (NYSE: FTCH) provides an online marketplace for luxury fashion goods. It is up 19% this morning on the news that it is in talks to merge its online platform with the competing one provided by Swiss luxury retailer, Compagnie Financière Richemont.
Xometry Inc. (Nasdaq: XMTR) operates an AI-enabled marketplace for on-demand manufacturing. It is up 19% this morning, continuing its uptrend since Thursday when it announced Q3 results with both a top- and bottom-line beat.
Array Technologies Inc. (Nasdaq: ARRY) manufactures and supplies solar tracking systems. It is up 17% after reporting strong earnings for Q3 and announcing the expansion of its business through the acquisition of European solar tracker manufacturer, STI Norland.
China Evergrande Group (OTC: EGRNY), the distressed Chinese property developer, is up 17% today after managing to make an overdue bond coupon payment, averting a default in the short run.
Cellebrite DI Ltd. (Nasdaq: CLBT) provides digital intelligence solutions for the public and private sectors. It is up 14% today, continuing its growth from earlier this week when it reported strong revenues and earnings for its first quarter since going public.
Spectrum Brands Holdings Inc. (NYSE: SPB), the parent company of brands such as Black & Decker, Russell Hobbs, George Foreman, Farberware, Kwikset and Weiser, is up 12% today. The move came after the company managed to beat both top- and bottom-line estimates despite global supply chain problems.
Arqit Quantum Inc. (Nasdaq: ARQQ) is a quantum encryption technology company. It is up 12% today with no real news to report. It has been a generally volatile stock since its IPO a few months back.
Marqeta Inc. (Nasdaq: MQ) operates a cloud-based platform that delivers card issuing and transaction processing services. The stock is maintaining its upward trajectory from earlier this week when it reported great earnings and raised guidance for the rest of the year.
Apellis Pharmaceuticals Inc. (Nasdaq: APLS) is a clinical-stage biopharmaceutical company that focuses on the development of therapeutics for autoimmune and inflammatory diseases. It is up 12% after announcing plans to submit a New Drug Application with the Food and Drug Administration for a new geographic atrophy drug candidate.
Compagnie Financière Richemont SA (OTC: CFRUY) is the Swiss luxury retailer that is planning on merging its luxury goods e-commerce platform with Farfetch Limited, mentioned earlier on this list. The stock is up 11% this morning.
My career on Wall Street started while I was in college. I spent a summer interning for Merrill Lynch in the middle of the '90s bull market. I was fascinated with trading, and as a result, after college, I joined Salomon Brothers in the famed mortgage bond trading department. Later, I spent time at Citigroup working with credit derivatives. Eventually, I needed to walk away from the excess of Wall Street. That's when I joined Banyan Hill in 2017. Now I help readers get ahead of the market and build their retirements.