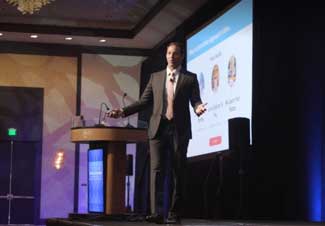 I was an early investor in bitcoin in 2013 — years before most people had even heard of cryptocurrencies.
I got in right around $100, just before bitcoin went on its historic rally.
I also invested in the cryptocurrencies 0x and ARK just before they rallied to peak gains of 800% and 140% one month later. 
In my unique research service Next Wave Crypto Fortunes, I share my expertise in the crypto markets with tens of thousands. I help everyday investors learn how to successfully navigate the crypto markets.
Cryptocurrencies are in the middle of one of the biggest, most lucrative bull runs of all time. I believe the impact of this next crypto wave will be spread across virtually every sector of the economy.
And Next Wave Crypto Fortunes gives you everything needed to make the most of what could become a massive profit opportunity.
In this service, I guide readers step-by-step through every one of my recommendations.
I show you exactly what to do, when to do it and when to get out with any profits.
More importantly, each alert will be jam-packed with his analysis of the specific crypto opportunity.
So you don't just know what to trade but why I recommend it.
Next Wave Crypto Fortunes could be your best chance to start building your crypto fortune today.
Here are what readers have been saying on Next Wave Crypto Fortunes.
Adam said: I have been with you since the beginning of this service. With your amazing advice and guidance, I have turned a small $10k account into over six figures in just the past few years.
Michael said: Thank you so much for the Solana recommendation. I bought in at $1.68. I have since sold a little at about $35 and then a little more at $70, quadrupling my original investment total.
Mike said: Just a quick bite to say a big THANK YOU for your recent recommendations. I'm up over $8k since those recent additions & can't wait to see where they go!
Cary said: I bought SAND upon your recommendation. I see my $420 investment in SAND is at $2,400 today.
Get FREE Daily Insights From Banyan Hill
Join Winning Investor Daily and get emails from Ian and the entire team at Banyan Hill and stay up to date with everything related to the markets!