New Era Fortunes brings you small-cap companies with the potential to soar 10-fold in the coming years.
It's named New Era Fortunes because technology is constantly evolving … and a "new era" is always imminent.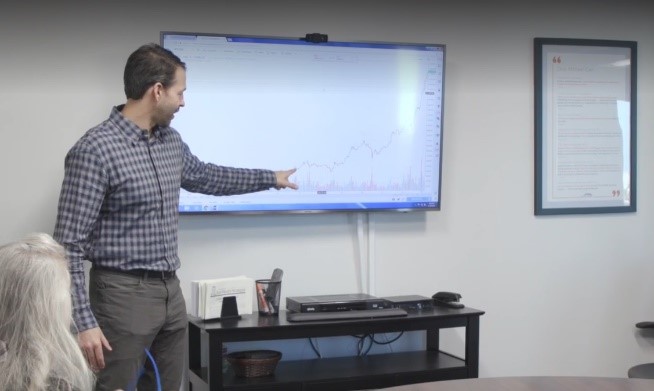 And with every new era comes a wave of small-cap companies that thrive on the biggest tipping-point trends of the day.
New Era Fortunes uses an innovative five-step system to pinpoint small-cap companies best poised to give you the potential of 1,000% gains in 12 months or less.
That's because it focuses on little-known companies that will lead the way in developing new technologies such as 5G, Big Data, artificial intelligence, machine learning, autonomous and electric vehicles.
These are companies with market caps under $10 billion. Because these are the companies with the greatest potential to see the biggest gains in as little as a year.
See what readers have to say:
Mike said: I just want to send a note to thank you for your phenomenal services. I was transferred luckily from another service that was discontinued.
I'm hoping to retire in 2021 or soon after. Even though I got in Beam later because I was not in your service when recommended, I'm still up 250 percent on that one. I am now in all your recs from New Era Fortunes and have total confidence in you for the future. Thanks for sharing your knowledge and insights. I really do appreciate this as my best service for portfolio growth.
Sam said: About six months after I bought into Strategic Fortunes, I subscribed to New Era Fortunes. So yeah, I became a huge fan of your and your team's insights. Now at ten months into the first year of investing, I took my initial investment of $42,000 and profited $75,000 and counting.
I think I will hit $100,000 before tax time is up. I never thought it possible for me to be successful at investing, and wanted to thank you so so so very much for the work you do and the service you provide. I am now part of your Next Wave Crypto Fortunes service as well and am very excited to learn and earn from that service as well. Thank you, Ian King.
Ray said: You are helping me recover from major financial losses in the stock market. Since New Era Fortunes started, I have made around $60,000. Your research team is amazing, and your experience and timing is perfect. I have gone through the death of my wife and a bankruptcy in October 2018, so I'm very lucky to have found you. May all your needs and desires be met in this life. I'm here for you if you need anything.
Join New Era Fortunes today for expert small-cap market analysis and stock recommendations.
Get FREE Daily Insights From Banyan Hill
Join Winning Investor Daily and get emails from Ian and the entire team at Banyan Hill and stay up to date with everything related to the markets!