My Story With Banyan Hill Publishing
joined Banyan Hill Publishing in 2017 because I wanted to help Main Street investors achieve the gains typically reserved for Wall Street.
See, I spent over two decades developing successful trading strategies to accomplish that.
Before I came to Banyan Hill, I worked for some of Wall Street's biggest banks. I was also a day trader and eminent hedge fund manager — and I even backed private ventures.
In effect … I was a Wall Street insider.
And during my time on Wall Street, I spent countless hours honing a personal investment blueprint that works remarkably well.
For example, I was making private investments in electric cars long before Elon Musk was making front-page news. I recognized the opportunity in Tesla well before it released the Model S and shocked the world.
And since then, the stock has soared over 1,000%.
I also recognized Amazon's potential back in 2011 — and it has since skyrocketed over 700%.
But I'm not only a stock trader. I also use my approach to spot hidden-gem opportunities in the crypto markets.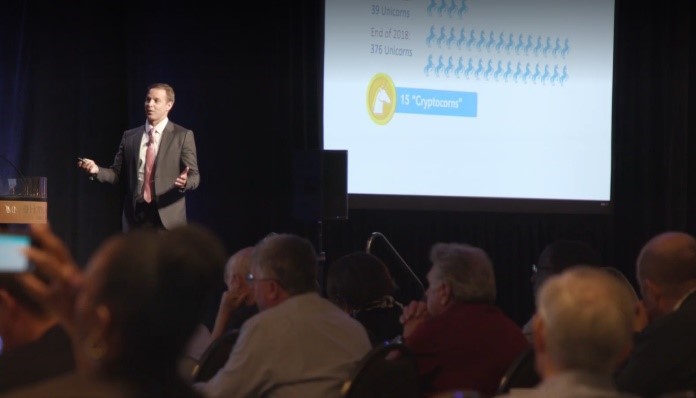 I invested in bitcoin in the early 2010s — far ahead of anyone else.
Every $1,000 invested around then was worth roughly $1.2 million in early 2018.
In 2017, I saw a 627% rally in the crypto 0x in just a few months. Likewise, I invested in blockchain company Factom — and it rallied 2,738%.
And now I'm revealing my blueprint to you in my easy-to-follow research services.
 More on My Services

With Strategic Fortunes, I identify companies that will not only soar from tipping-point trends, but also enable a host of new technologies. The right company in the right trend could deliver you a triple- or quadruple-digit windfall. Click here for more details.

The next wave of crypto fortunes is happening now. If you want to get in on the big money — the kind of real life-changing wealth that happened last time — there's little time to waste.
Now is the time to act. And you can do so with Next Wave Crypto Fortunes. Click here for more details.

With New Era Fortunes, I spot small, innovative companies that will lead the way in developing new technologies. Readers have access to my exclusive five-step system for finding innovative companies that are gearing up to trigger a "new era." Click here for more details.
Get FREE Daily Insights From Banyan Hill
Join Winning Investor Daily and get emails from Ian and the entire team at Banyan Hill and stay up to date with everything related to the markets!